More and more of us are becoming pet parents these days so people are starting to lack inspiration when it comes to pet owner presents. That's why we've put together this gift guide of the best gifts for pet owners. There is something for everyone, from practical grooming tools to stylish everyday items for your home.
Stylish presents for the home
Pet Brands Tweedy cushion with quote print
A great complement to any home, the Tweedy cushion matches a range of dog beds making it the perfect gift for pet owners looking to tie their pet's bed into the rest of the interior décor. Sit back and relax with this quote cushion on the sofa this Christmas.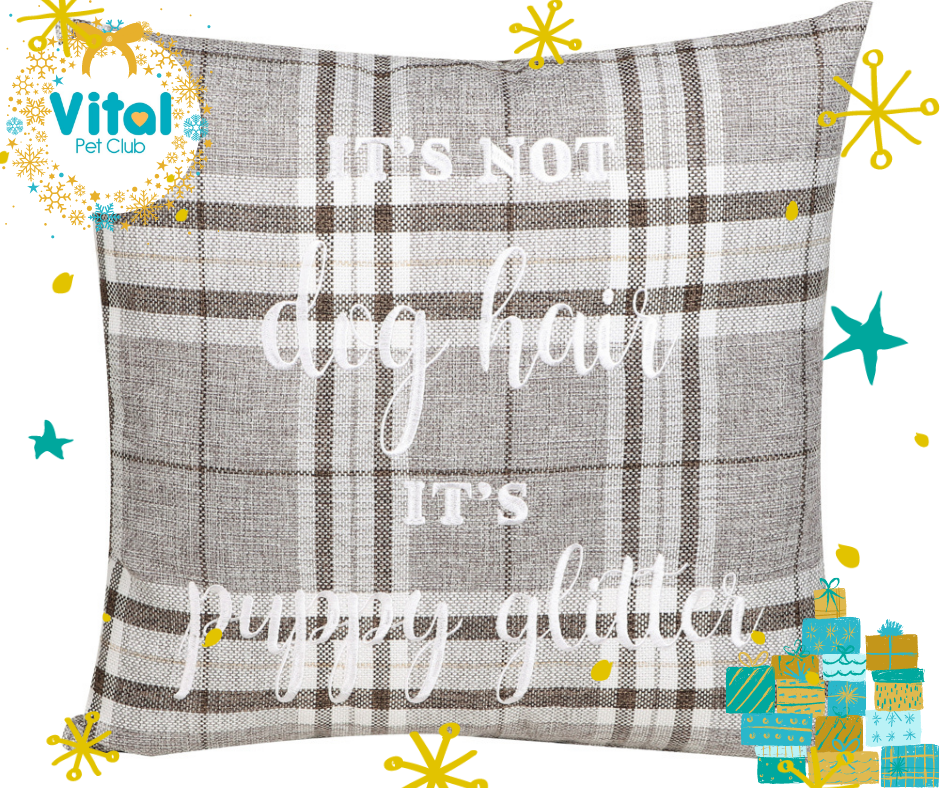 Be:pure Boot Room Candle from Be:Loved
Perfect for the busy boot room, kennels or kitchen, this odour- eliminating candle is formulated with enzymes which not only cover up but help remove household odours. Handmade with natural ingredients like beeswax and essential oils and complete with a lavender and chamomile scent, this candle is a great finish to any pet household. Presented in a reusable glass jar, what's not to love about this eco-friendly, odour eliminating candle?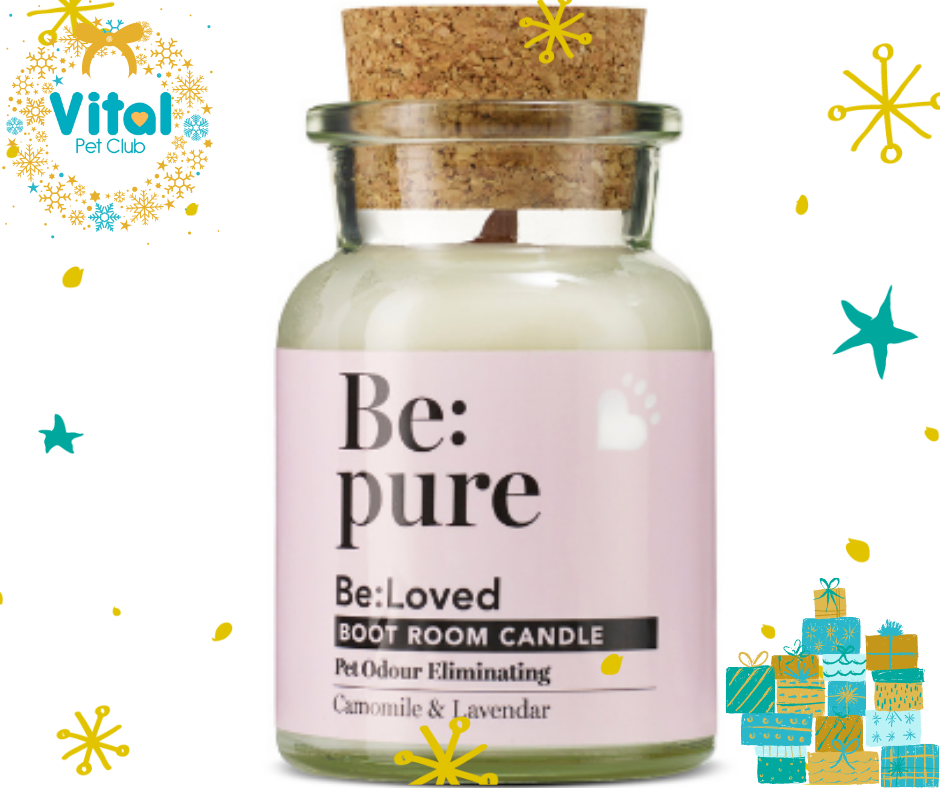 Cath Kidston Ceramic Pet Treat Jar
Stylise any home with this adorable bee print treat jar. The ceramic jar is perfect for storing your pets' favourite treats, keeping them fresher and tastier for longer. Not only is this treat jar dishwasher safe, there's also a full range of beautiful bowls, beds, collars and more.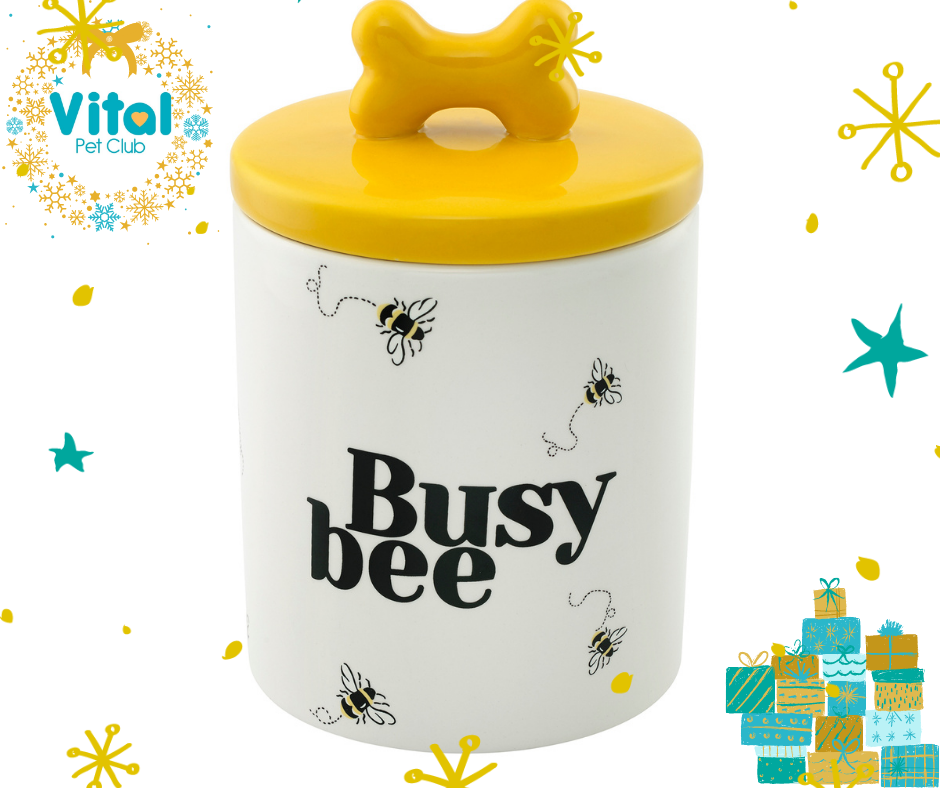 Keep the pet hair at bay
Petkit everclean massage comb
The Everclean Massage Comb and Pet Brush comes in white and pink and is made with high-quality, skin-friendly silicone and 3D curved bristles that glide through pet hair and removes tangles. With the circular shape promoting circulation by gently massaging the skin, using this brush is an enjoyable experience for both owner and pet. A great at home grooming tool that is ideal for stockings.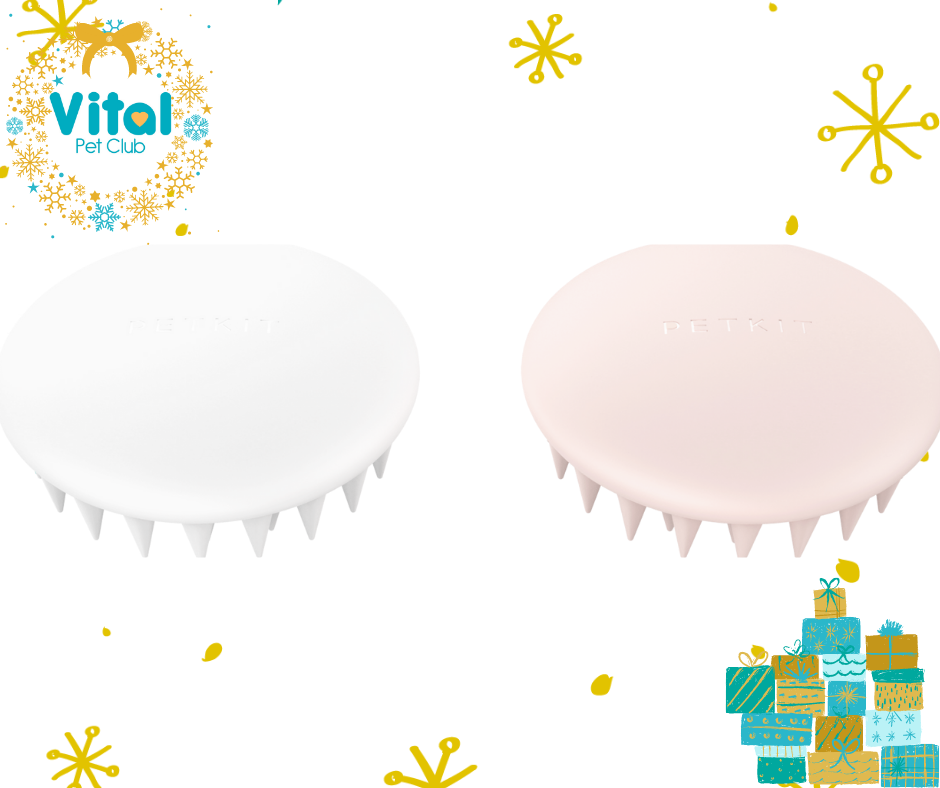 Fourpaws pet fur remover
Removing fur and lint easily from the home or car will never be easier than with this brush. This large double-sided brush also comes with a smaller travel brush to stay fur-free on the go. With a self-cleaning base, minimal effort is required for keeping your furniture spick and span so you can enjoy the Christmas parties without all the pet hair.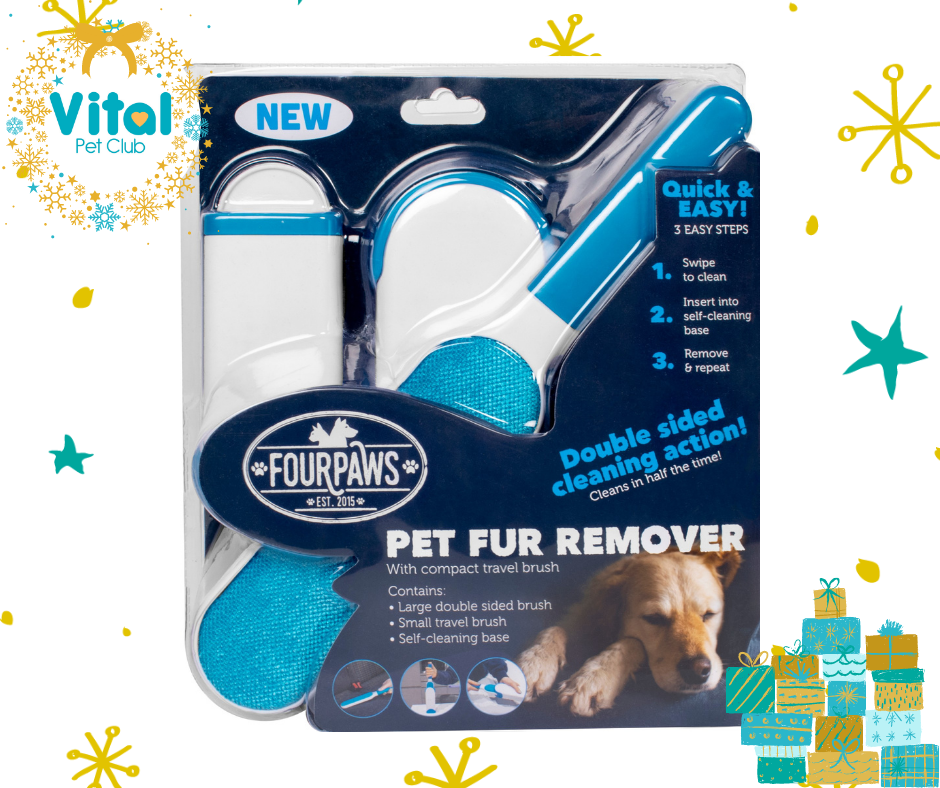 Animology dirty dawg no rinse shampoo
Animology Dirty Dawg No-Rinse shampoo is suitable for all dog's coats, using a mild yet deep cleaning action which removes dirt and odour without the hassle of getting the pooch in the bath! Perfect for on the go too, this is a great quick solution to a fresh, clean doggo.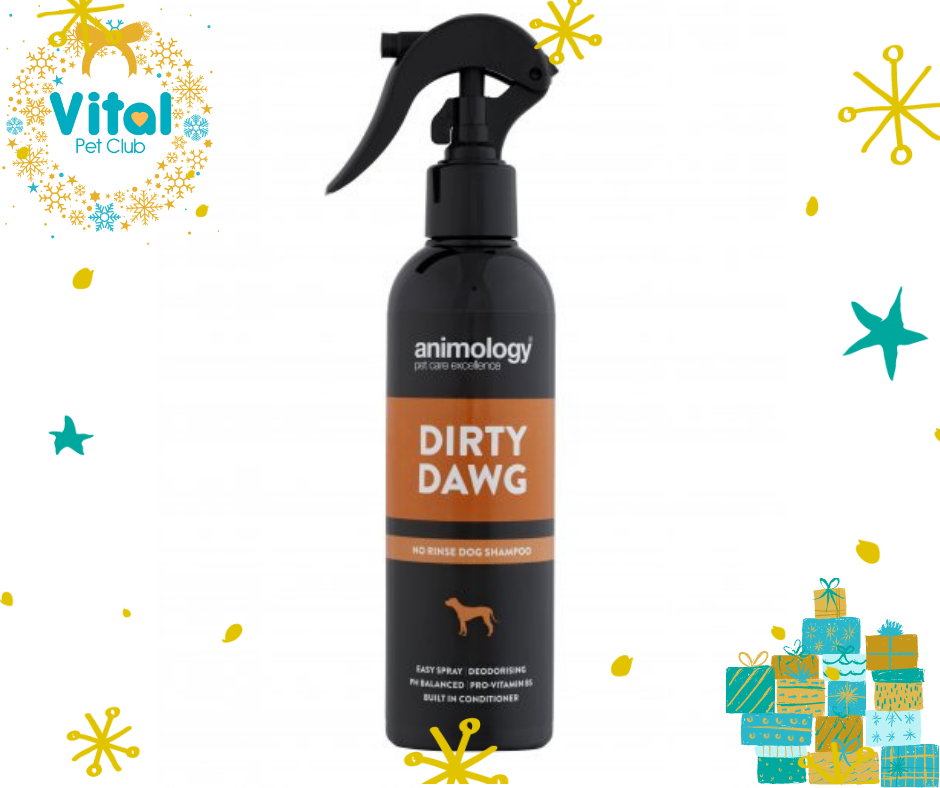 To make the everyday easier
Outpaws hands free running belt & lead 
Buying for someone who enjoys a run or jog with their pooch? This hands-free running lead allows the freedom to exercise at the owner's pace. The lead also has a control handle for crossing roads or when walking in a controlled environment. The belt features a zip pocket ideal for holding keys, phone, and waste bags. Even better, the belt and lead are fully reflective for low light runs.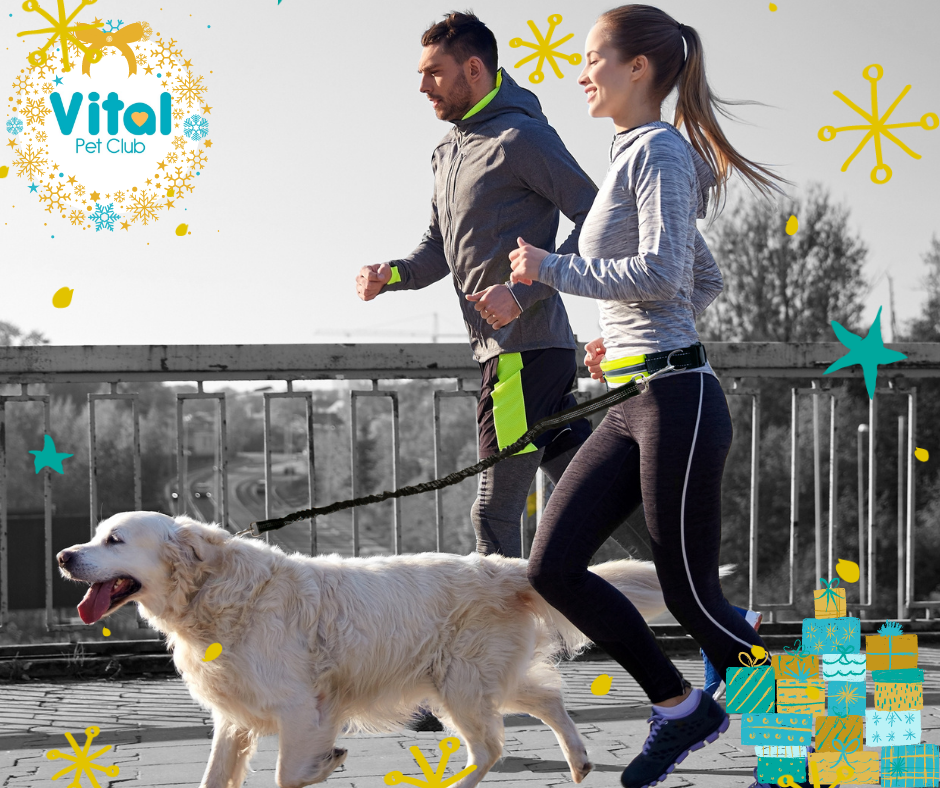 Dog rocks lawn burn prevention
The best present for dog owners who love gardening, Dog Rocks are an exciting natural product that reduce dead patches on the lawn from urine stains. Simply place in any pooch's water bowl and get ready for a healthy looking garden.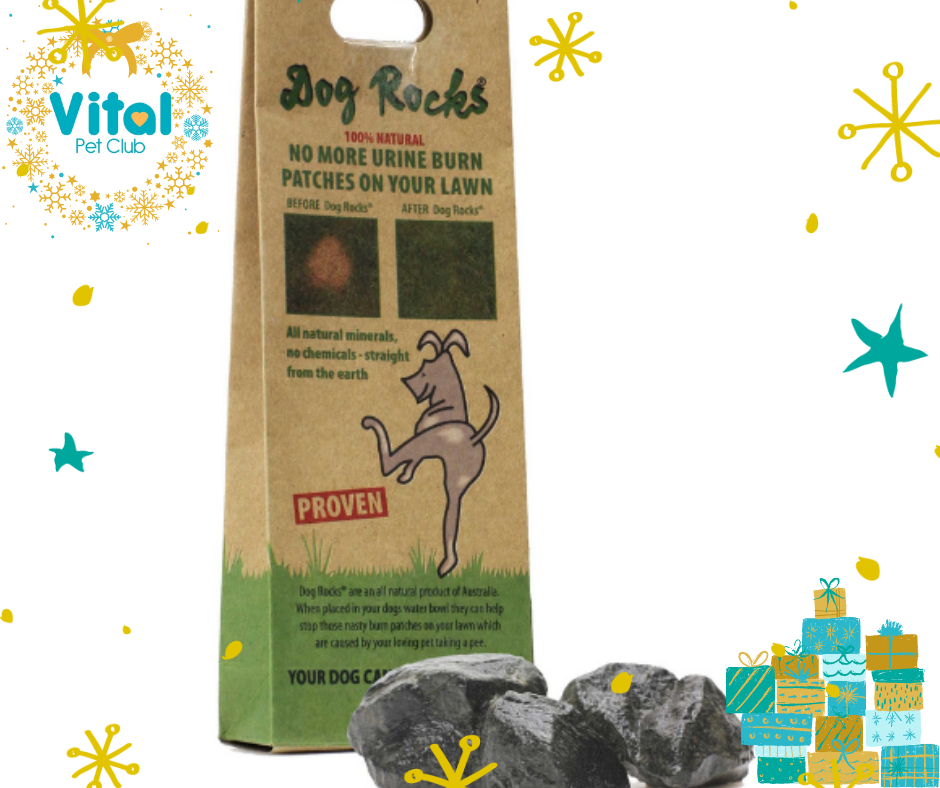 Cath Kidston London People Travel Bag
This stylish travel bag doubles as a blanket bed for your pet whilst out on a long walk or anywhere away from home. On the move? Simply fold back up and use to carry their treats, water and toys. Featuring a fun London print on one side, classic spot on the reverse and a soft inner wadding; the fabric is breathable, combatting odours and helping to regulate temperature. Also machine washable at 30⁰ degrees for easy removal of muddy pawprints, amazing right?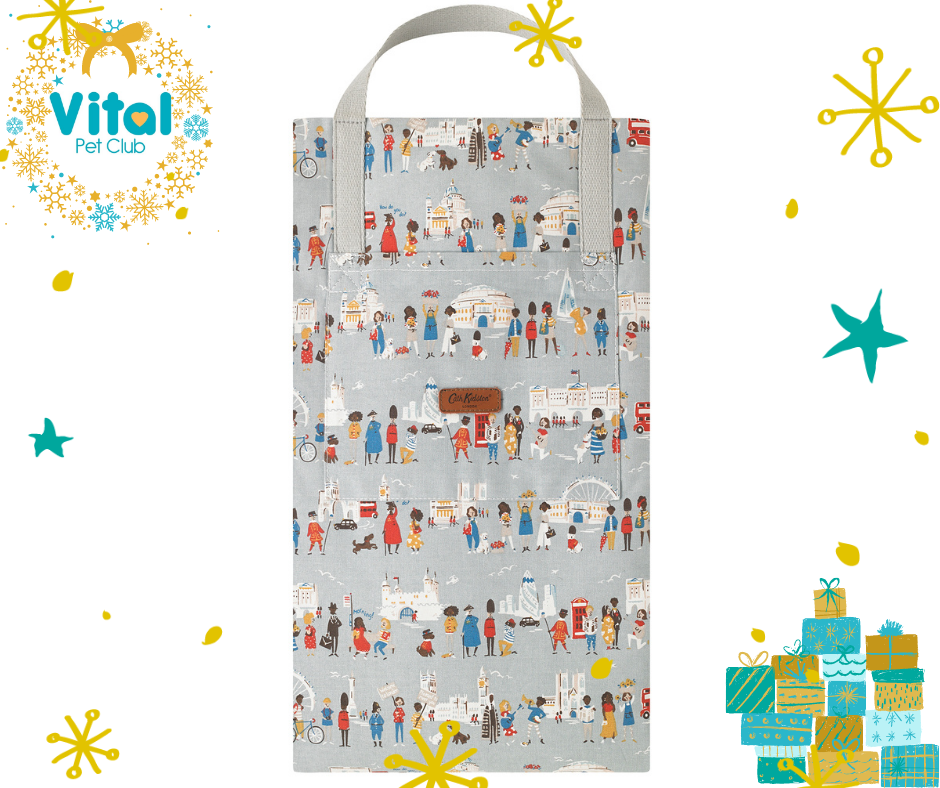 That brings us to the end of our Christmas gift guide for pet owners. If you are interested in purchasing any of the products mentioned, head to your local pet shop to see what they've got in store. We hope we've helped you on your path to completing your Christmas shopping (and winning best gift of the year)! The whole team at Vital Pet Club are wishing you a very Merry Christmas.
Are you pampering your pets this Christmas too? Check out our individual Christmas gift guides for cats and dogs. We'd love to see what gifts you got your pets over on our Facebook page.