So, it's the start of the festive period and you may find yourself struggling for cat gift ideas, wondering; 'what should I get my cat for Christmas?' Well, that's why we've put together this helpful list of cat Christmas treats! With something for everyone, you'll be filling up their cat Christmas stocking in no time.
Christmas themed cat gifts:
Pet Brands Star & feather cat teaser
Add some sparkle to your cat's playtime with this shimmering cat teaser. As well as being a great form of exercise for your kitty, cat teasers are ideal for relieving boredom and provide some fab bonding time for your and your feline friend. A purrfect Christmassy gift that can be used all year round.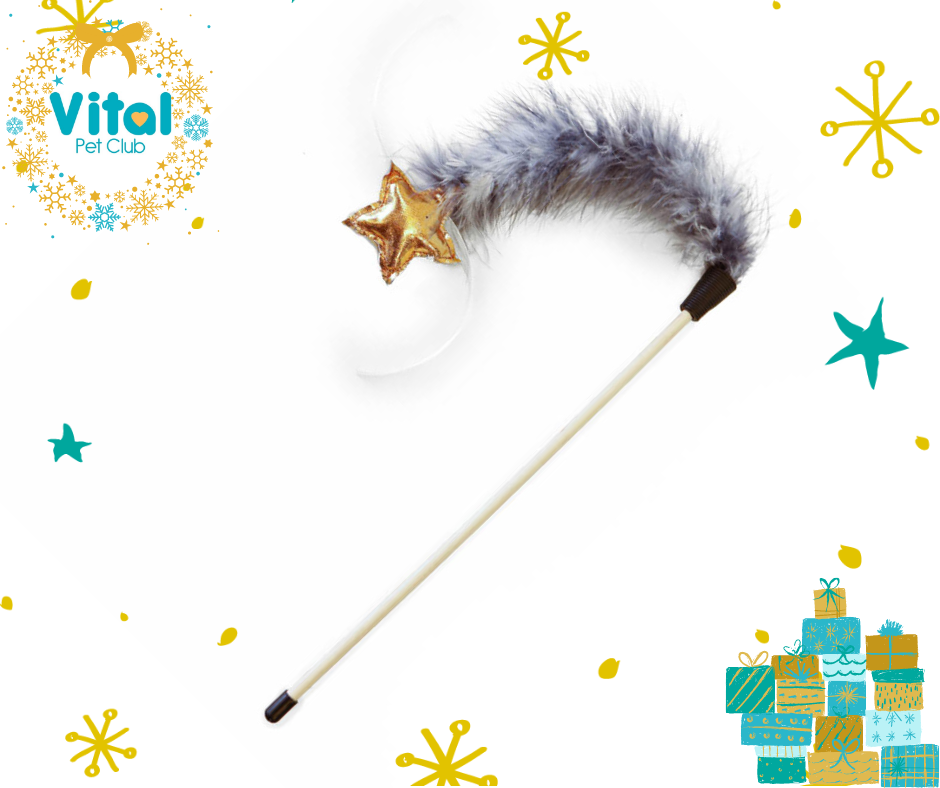 Pet Brands 3pk festive felt catnip toys
Bring some Christmas magic to your cat's life this year with these three classic but cute festive catnip toys. The perfect stocking filler for cats of all sizes, these felt catnip toys are filled with natural high-grade catnip, providing endless fun and relaxation for your purry pal during the busy holidays.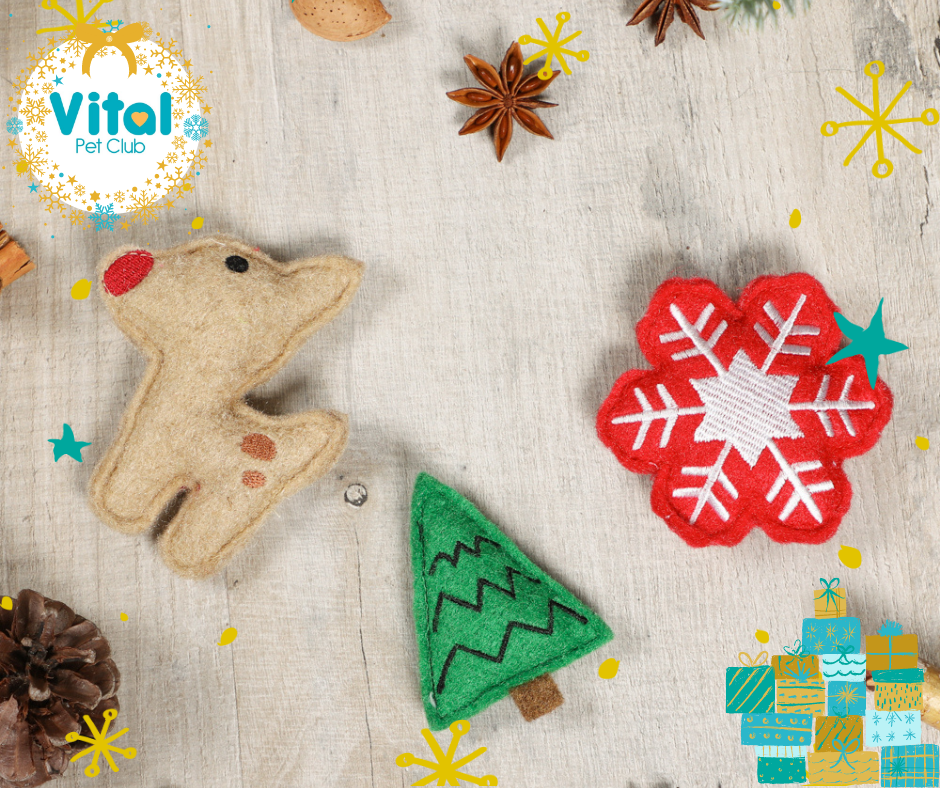 Pet Brands tweedy cat cave bed
Treat your cat to the perfect snooze this Christmas with a sumptuously soft cat bed, designed to make your cat feel hidden and comfortable. Perfect for those kitties who love to hide away and get cosy, this cat bed is the perfect balance between a festive and every-day look.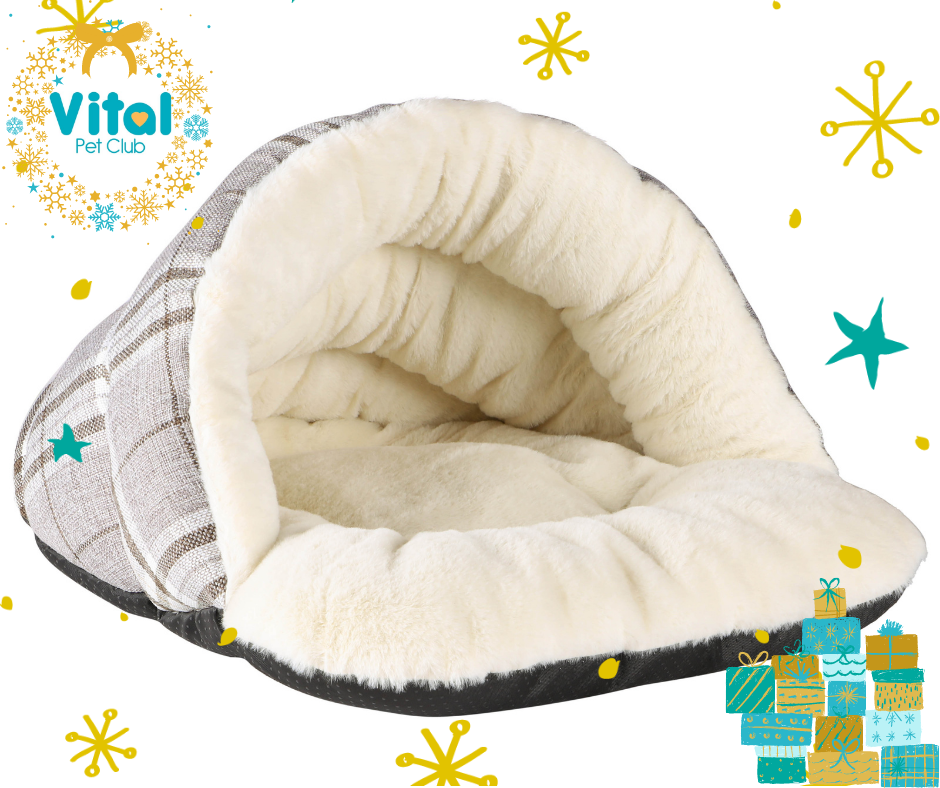 For those playful cats:
iQuties wobbler
IQ toys are a great present for those inquisitive, playful cats and the iQuties wobbler is no exception. Reducing boredom and teaching problem solving skills, the wobbler is a fab way of entertaining your cat at Christmas as well as all year round. Easy to use for all ages and skill sets, simply drop your kitties' favourite treat inside and watch the fun begin!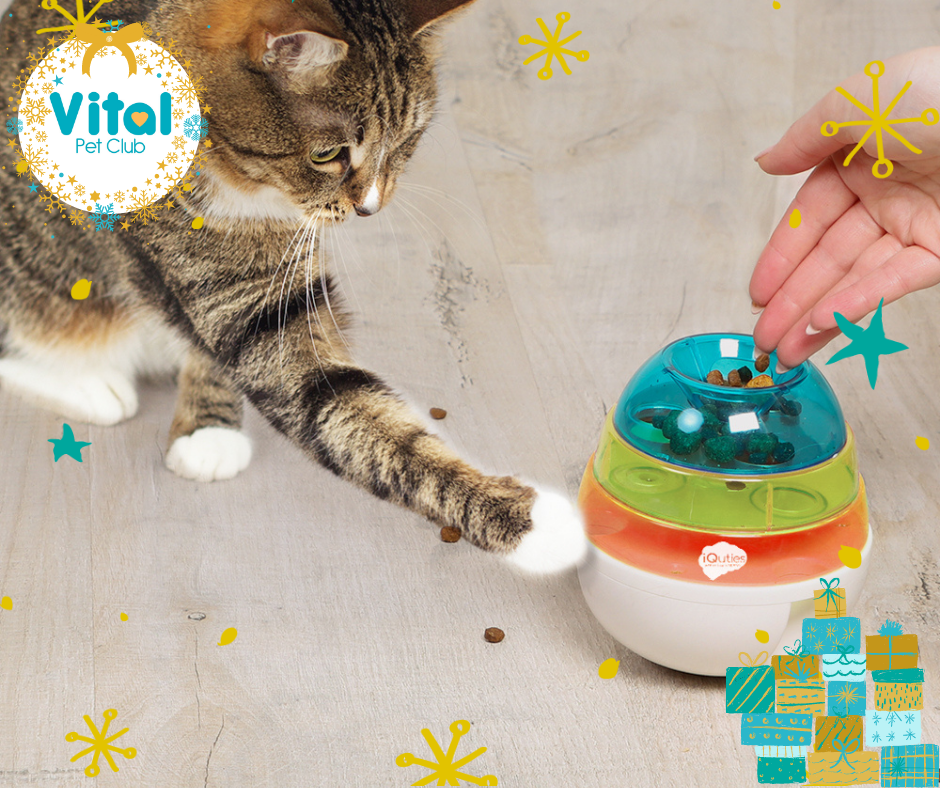 Ministry of Pets Frankie the Flamingo Cat Teaser
Frankie the Flamingo is a fun cat teaser for cats that love to chase, including an inner bell to further excite your cat's natural hunting instinct. A fun stocking filler, energetic cats will love the interactive play.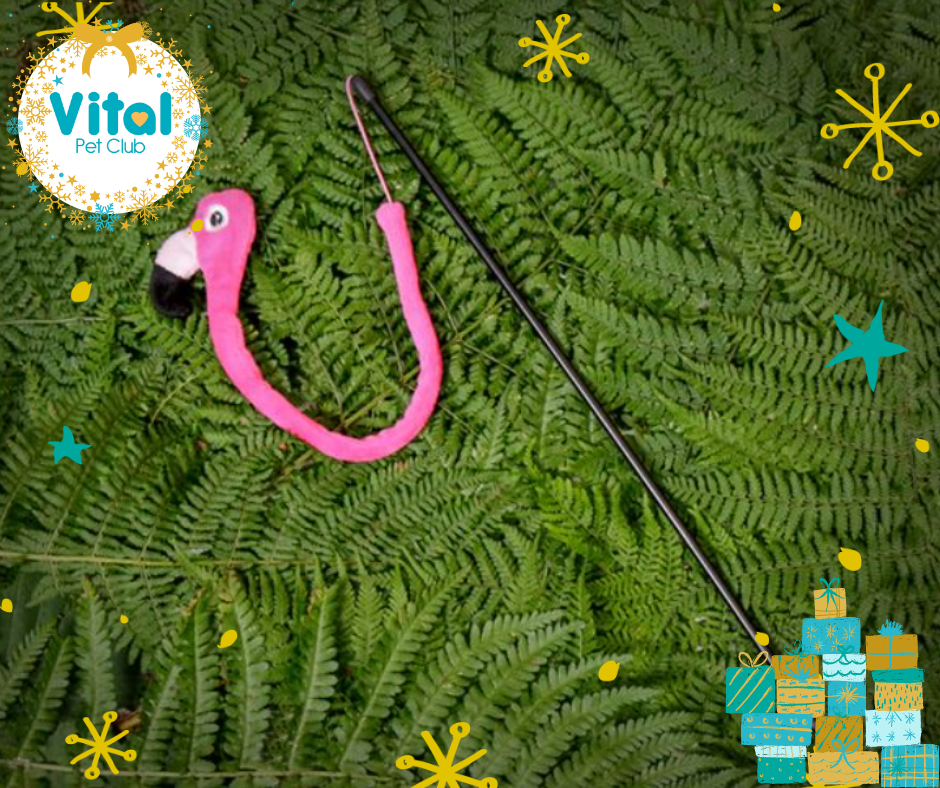 Kong cat laser toy
This fun Kong Laser toy helps facilitate interactive play sessions and provides endless fun for your pawfect kitty. Simply point the laser at the floor or wall and let your cat chase and attempt to capture its elusive prey. Also great for weight loss, it comes with replaceable batteries for continued enjoyment!
Enjoyable everyday cat presents:
Bamboo Slow Feeder Cat Shaped
These eco-friendly, slow feeding bowls are a great feline themes Christmas present! Not only will you be aiding your cat's digestion and decreasing the risk of choking, but you'll be also saving the environment too! Did we mention they're also dishwasher safe with non-slip feet for a mess-free, easy mealtime.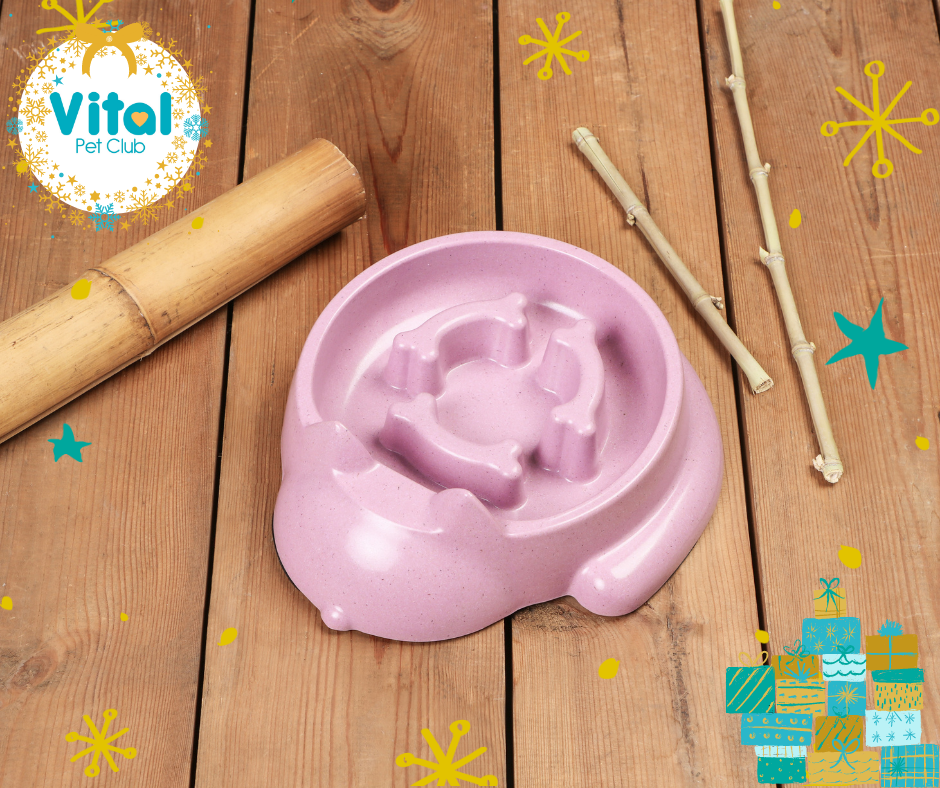 Petsentials super clumping cat litter
A fab everyday essential with a natural twist, this cat litter is made using high-quality Bentonite clay – a naturally occurring material with the exceptional ability to absorb liquids up to 3 times its own weight! With active carbon for increased odour retention, Petsentials super clumping cat litter is the way forward. Enjoy a natural, odour free house this festive season.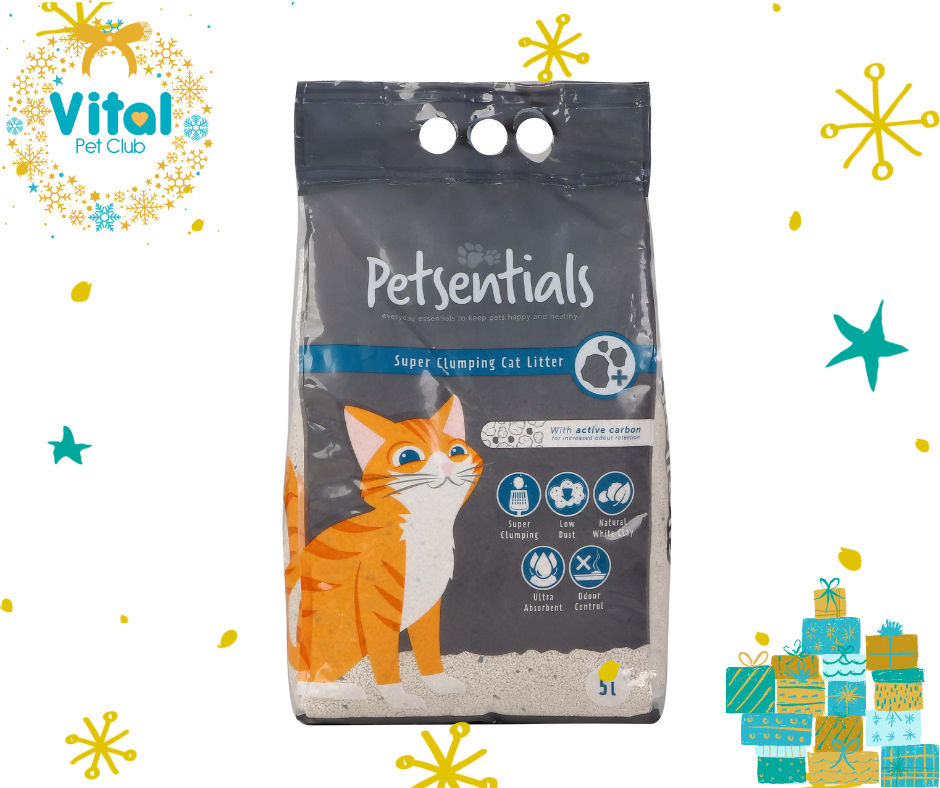 Yarrah organic mini snack for cats
Containing 97% meat and ideal for all types of cats, from kittens to seniors, this is the perfect tasty treat to be enjoyed at Christmas and all year round. Healthy, nutritious, super tasty of course and comes in a resealable packet to stay fresh for longer! Your kitty is guaranteed to love these meat snacks.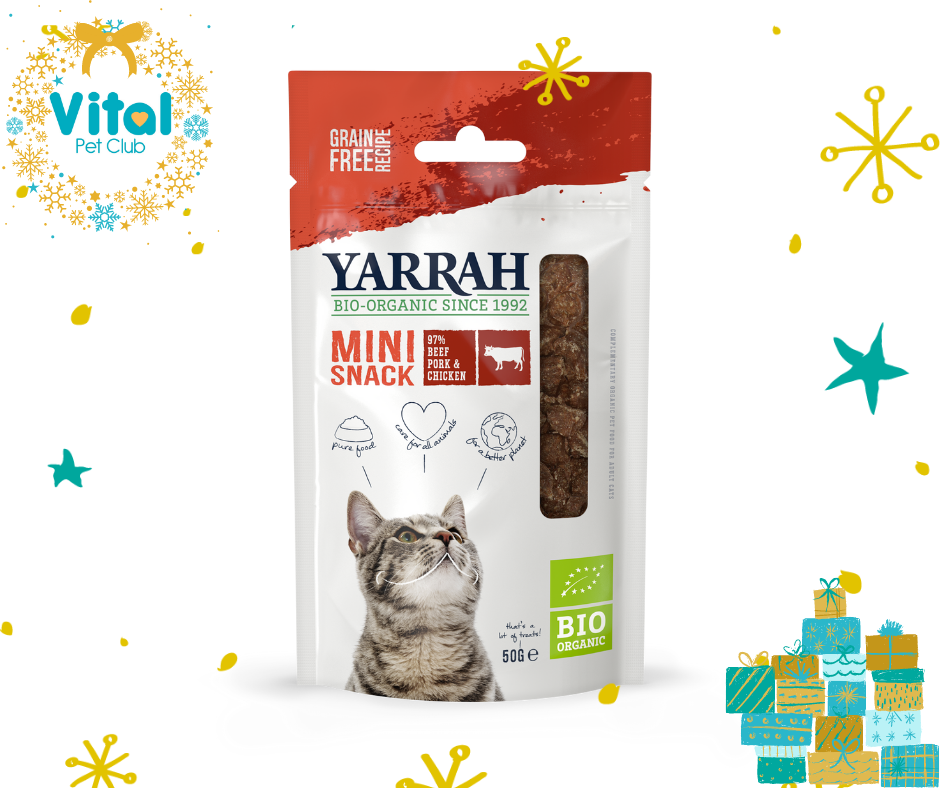 Yarrah organic chewsticks for cats
Another delicious treat perfect for cats of all ages, packs consist of three chewsticks with Chicken and MSC fish flavours for your furry friend to enjoy this festive season. The stick can be given as a whole or broken down into smaller pieces and are made without chemical fragrances, colourants, pesticides or GMO. The purrfect, organic everyday snack to keep your cat happy and healthy!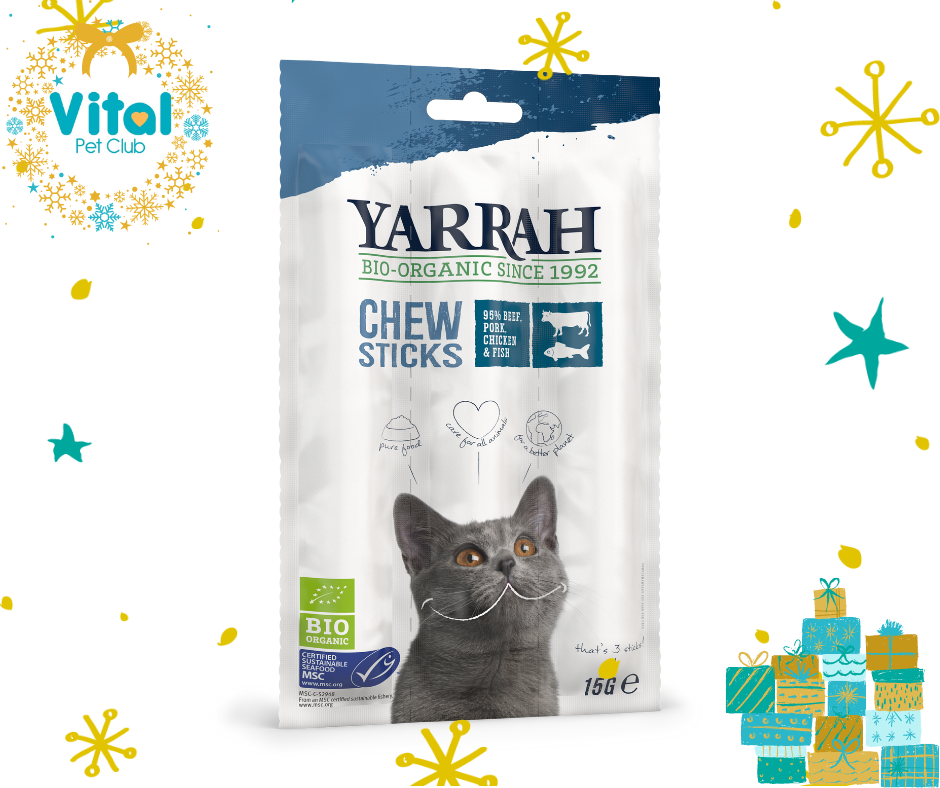 We hope this guide has helped with some cat Christmas gift ideas! Remember, if you like the look of any of these gifts, head to your local pet shop and ask if any of these goodies are in stock. We hope you have a very merry Catmas and we'd love to see some photos over on our Facebook and Instagram pages.
Check out our Christmas gift guide for doggos here.