Your veterinary questions answered!
To celebrate World Veterinary Day, our team of vets at Vital Pet Club will be answering some of your most commonly asked veterinary questions! Ever wondered what qualifications you actually need to become a vet? Why vets are important? How many vet practices are in the UK? Or how you can find a veterinary clinic in your area? Look no further- you can find all your answers (and more) right here!
What does vet/veterinary mean?
Let's start at the beginning. What does veterinary mean? The Cambridge dictionary defines veterinary as anything, 'connected with taking care of the health of animals'. Which basically means anything to do with treating or looking after sick animals- which can range from pets to farm animals and horses to zoo animals. And a vet (also called a veterinarian or veterinary surgeon) is the person who is qualified to look after and treat these animals.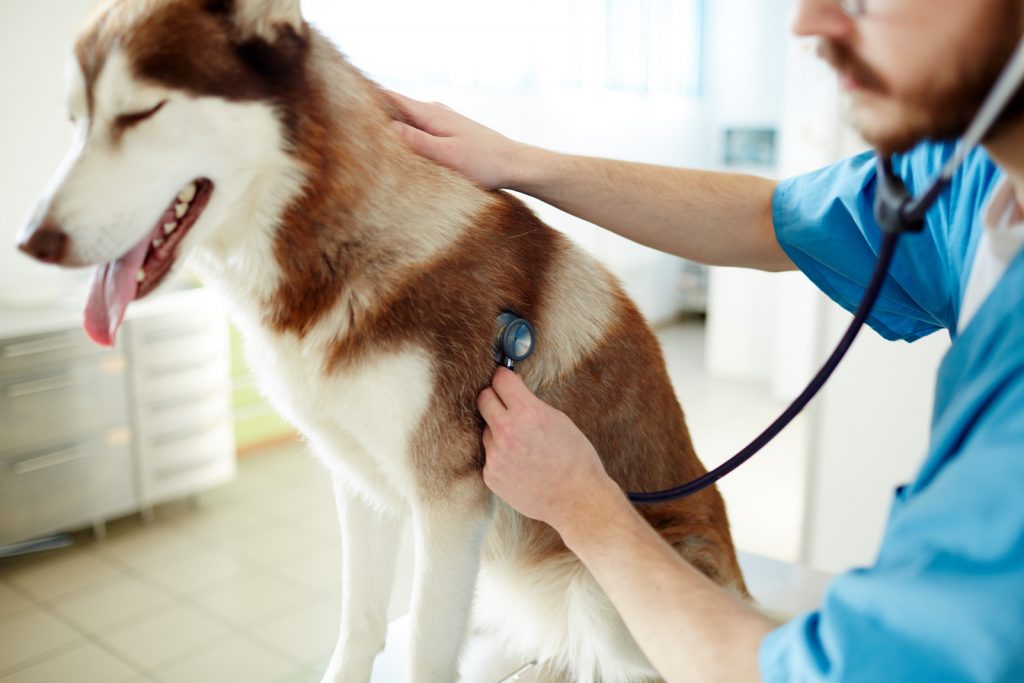 Why is veterinary medicine important?
Vets are best-known for their role in working to keep pets happy and healthy and promoting good animal welfare. But there are a lot of other roles that vets play in society that are crucial for both animals and humans, these include:
Maintaining the food chain: many farm animal vets support farmers by helping to monitor and treat food-producing animals to ensure that they (and the things they produce such as cheese, milk eggs etc) are safe for human consumption.
Research: vets work as researchers, studying animals to benefit society and educate other vets, students and the public. For example, there are some vets that research different types of animal medications to find better ways to treat our pets when they become sick.
Protecting the environment: some vets carry out research in order to protect the environment, as well as conserve wildlife through monitoring and studying wild animals, farm animals and pets. For example, some vets work to research and treat bees, which are essential for our ecosystem as they pollinate a large amount of the food we eat.
And, while we've covered some of the main veterinary roles, there are many many more. One thing is for certain though- vets are very important for our society!
What is veterinary public health?
The World Health Organisation defines veterinary public health is defined as 'the sum of all contributions to the physical, mental and social wellbeing of humans through an understanding and application of veterinary science'. So, what does this actually mean? It means using veterinary science to improve the lives of humans. For example, some vets research certain diseases that can spread between species, known as zoonoses, to help to reduce and prevent their spread from animals to humans.
How to become a vet
So, what are the steps to becoming a vet?
Becoming a vet is by no means straightforward. And, to earn your vet qualifications, you will need to go to a veterinary university for at least five years!
There are currently 10 universities where you can study veterinary in the UK, and to be accepted, you will need a strong science background in subjects such as biology, physics and chemistry. It's important that you enjoy science and working with animals and that you get lots of animal-related work experience such as working in a vet practice, on a farm or even in a zoo.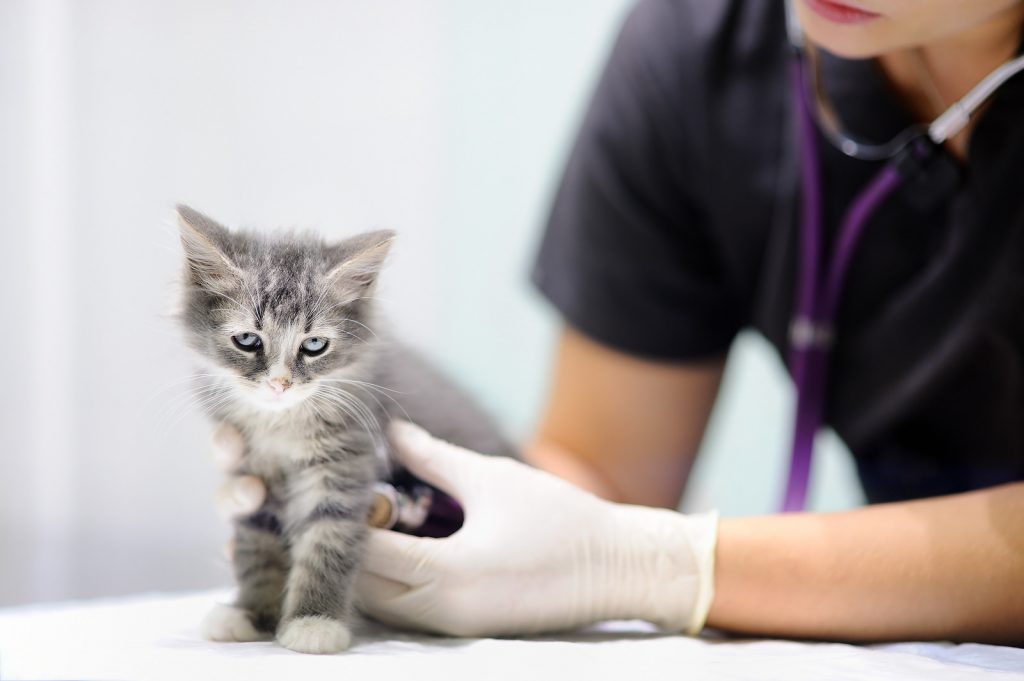 What is a veterinary practice vs a veterinary hospital?
It is up to the Royal College of Veterinary Surgeons whether or not a veterinary clinic is classified as a veterinary practice or as a veterinary hospital. All veterinary practices and hospitals must be accredited and recognised by the RCVS, and veterinary practices have a set number of core standards set by the RCVS that they must meet to stay open and functioning. Veterinary hospitals are also required to provide extra veterinary service, in addition to those provided by a veterinary practice. In order to make their decision as to whether a veterinary clinic can be classed as a practice or a hospital, the RCVS will visit the vet clinic and evaluate the services that they provide.
How to choose a vet
We would recommend finding a vet that's fairly local to where you live as this means your pet will have less far to travel (as most pets don't like to travel for long distances) and you will also be close to your practice if you ever have an emergency. That being said, if your pet does have an emergency while you are further afield on a daytrip or staycation, you will be able to visit any practice that is closest to you at the time of the emergency (whether you are registered with them or not). The most important thing in emergency cases is for your pet to receive treatment as soon as possible. But it's always best to try and call the practice as you are on the way to them so they can start getting prepared for your arrival!
To find vet surgeries in your local area, you can use the RCVS 'find a vet' tool or you can simply type 'veterinary clinic near me' into a search engine such as Google, which will come up with a list of nearby options.
If you want to find a practice that is currently open, you can also type 'vet clinic open near me' into the search engine to find a list of practices that are open near you. Although, it's important to remember that if you have an emergency, all veterinary clinics are legally required to provide out of hours care at all times, whether this is at their own clinic or a practice nearby. So, this means you will always be able to call your vets and speak to a member of the veterinary night or weekend team, whether the veterinary practice is open or not.
How many vet practices are in the UK?
In 2018, over 4000 vet practices were operating throughout the UK! That's a whole lot of vets!
What is a veterinary nurse?
Veterinary nurses are absolutely crucial members of the veterinary team! They work alongside vets to look after and provide treatments for animals under the veterinary team's care.
Nurses must qualify before they can work under the veterinary nurse title, and they can either complete their nursing qualification 'on the job' through a mixture of working in a veterinary practice and studying at college or by completing a veterinary nursing degree at university. It normally takes a total of 2-3 years for veterinary nurses to earn their qualifications.
Once veterinary nurses have qualified and registered with the RCVS, here is a list of some of the things their day-to-day work can involve:
Monitoring anaesthetics
Positioning and taking x-rays
Caring for animal inpatients
Running nurse clinics, which include consultations such as weight checks, vaccinations and nail clips
Prepping animals for surgery
Cleaning wounds and bandaging
Veterinary nurses will often complete several of these tasks on a day-to-day basis, and often a lot more!
What is a veterinary referral hospital?
Vets at referral centres have undertaken, or are working towards, additional qualifications (in addition to five years at vet school) to become a specialist in a certain area, for example, medicine, eyes, the nervous system or bone or soft tissue surgery. Your normal vets may offer to send your animal to a referral centre when they think your animal could benefit from a specialist opinion to provide an extension of the normal service that vets can offer. As well as the expertise of a specialist centre, your pet may also benefit from the complex, high-tech equipment, such as CT or MRI scanners, that are normally available at specialist centres but are rarely found in normal vet clinics due to their size and cost.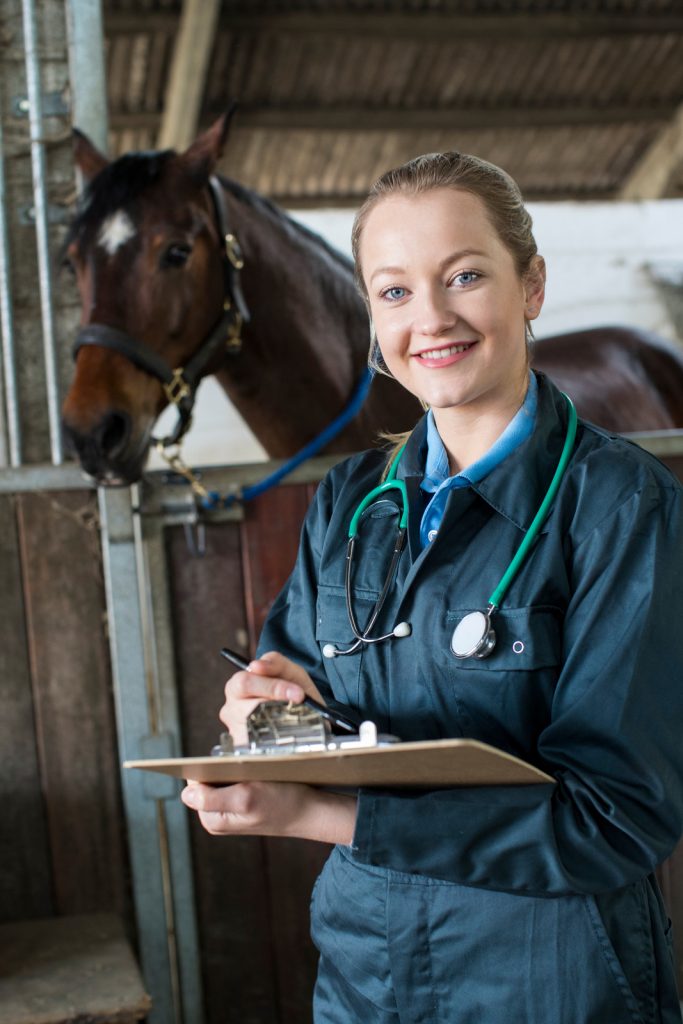 Do vets treat different species?
Vets are generally split into three categories:
Small animal vets, who treat small pets such as cats, dogs, rabbits and guinea pig.
Farm animal vets who treat animals such as cows, sheep, pigs and goats.
Horse vets, who mainly treat horses and donkeys.
But lots of vets work with a mixture of these categories or all three!
There are also some vets who have more experience and expertise with small furry animals such as rabbits, guinea pigs, chinchillas and degus. Normal small animal vets are also able to treat these animals, but exotics vets tend to have more knowledge and experience with these particular species. And some vets are trained to treat zoo and wild animals, as well as more unusual production animals such as salmon from large salmon farms and there are even vets for honey-producing bees! 🐝