Your pup's dental health is super important, so when it comes to choosing the best dog chews for teeth, be sure to pick products designed specifically for dental care. Not sure how to decide? We've put together this handy list of our fave dog dental chews to give you a hand.
Elkwood Vegetable Sea Creature Dental Chews
Where do we start with these fab chews? They're low in fat, gluten free and have no added sugar. These vegetable dental chews are made with seaweed which is a rich source of nutrients, minerals, and amino acids with health benefits for your pooch including increased energy and colour enhancement in coats.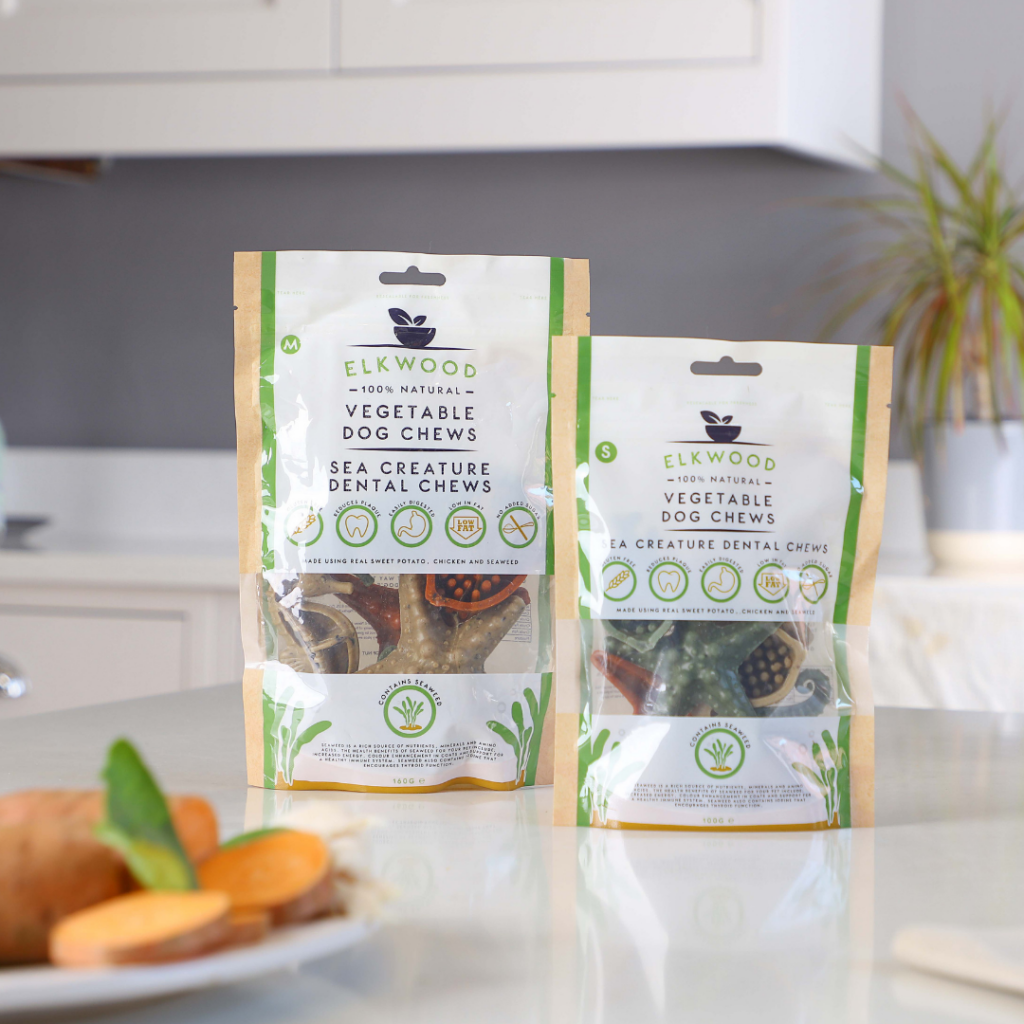 The sea creatures feature bumps and grooved edges that are a great way to help reduce plaque and clean your dogs' teeth. These Elkwood chews come in three different sizes meaning they're a tasty, natural treat benefiting dogs of all species and ages.
Elkwood Denta Sponge Chew
You're probably wondering – what on earth is a Denta Sponge and how does it work? Well, dog dental chews just got interesting and you're definitely going to want to try them out.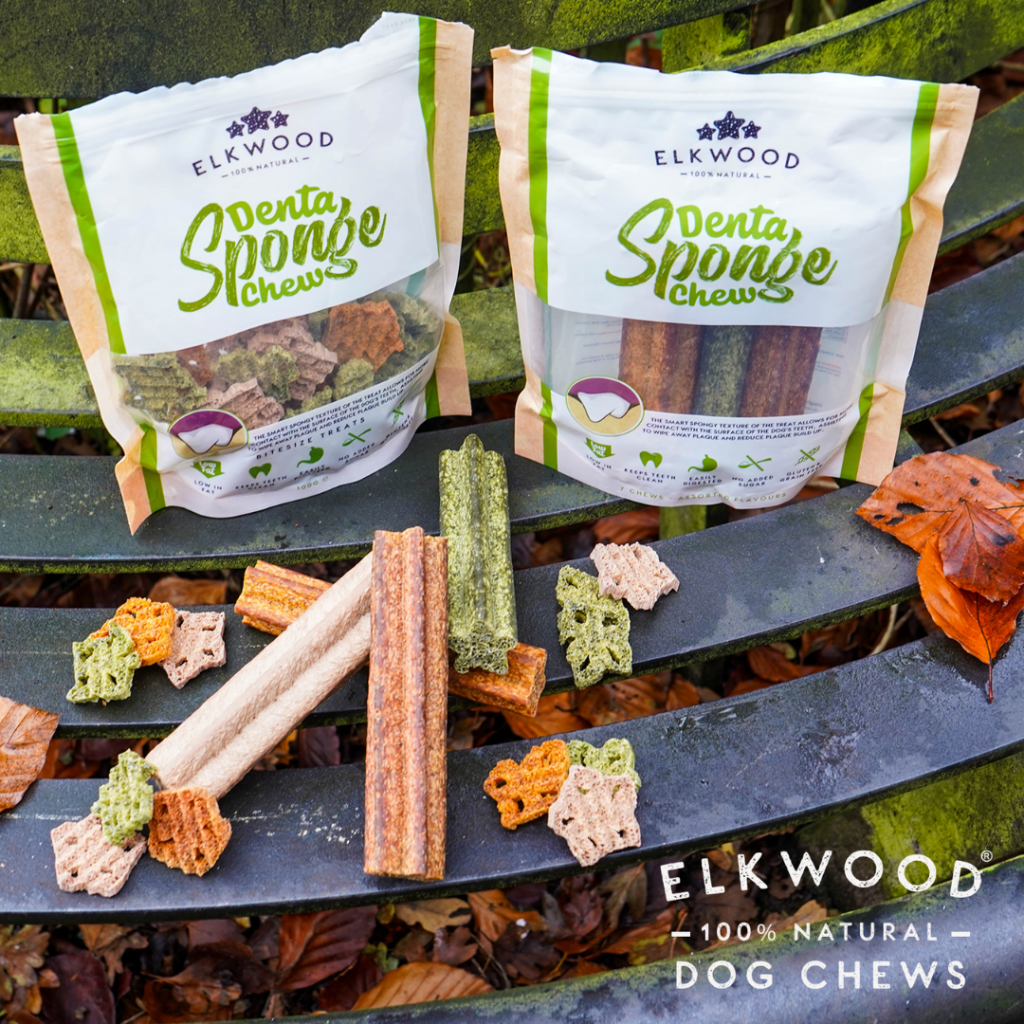 Using all natural ingredients and a clever sponge consistency, these treats can directly target the gumline of the pet. The smart spongey texture of the treat allows for more contact with the surface of the dog's teeth, assisting to wipe away plaque and reduce build up. What's more, you can buy Elkwood Denta sponges in chew stick, perfect as an after-meal snack or mini treat form, ideal for training. Did we mention there's four different flavour varieties in each pack? We're obsessed and your pooch will be too! 😍
Lily's Kitchen Woofbrush
When it comes to the best dog dental chews, the Lily's Kitchen Woofbrush is one of the greats. The Woofbrush combines a delicious treat with highly effective teeth cleaning technologies. With its chewy bubbly texture, the Woofbrush reaches the gum line to help fight plaque. Made using natural ingredients, your pup will have fresh breath, clean teeth, and a healthy gut. These chews are suitable for all species from 6 months old.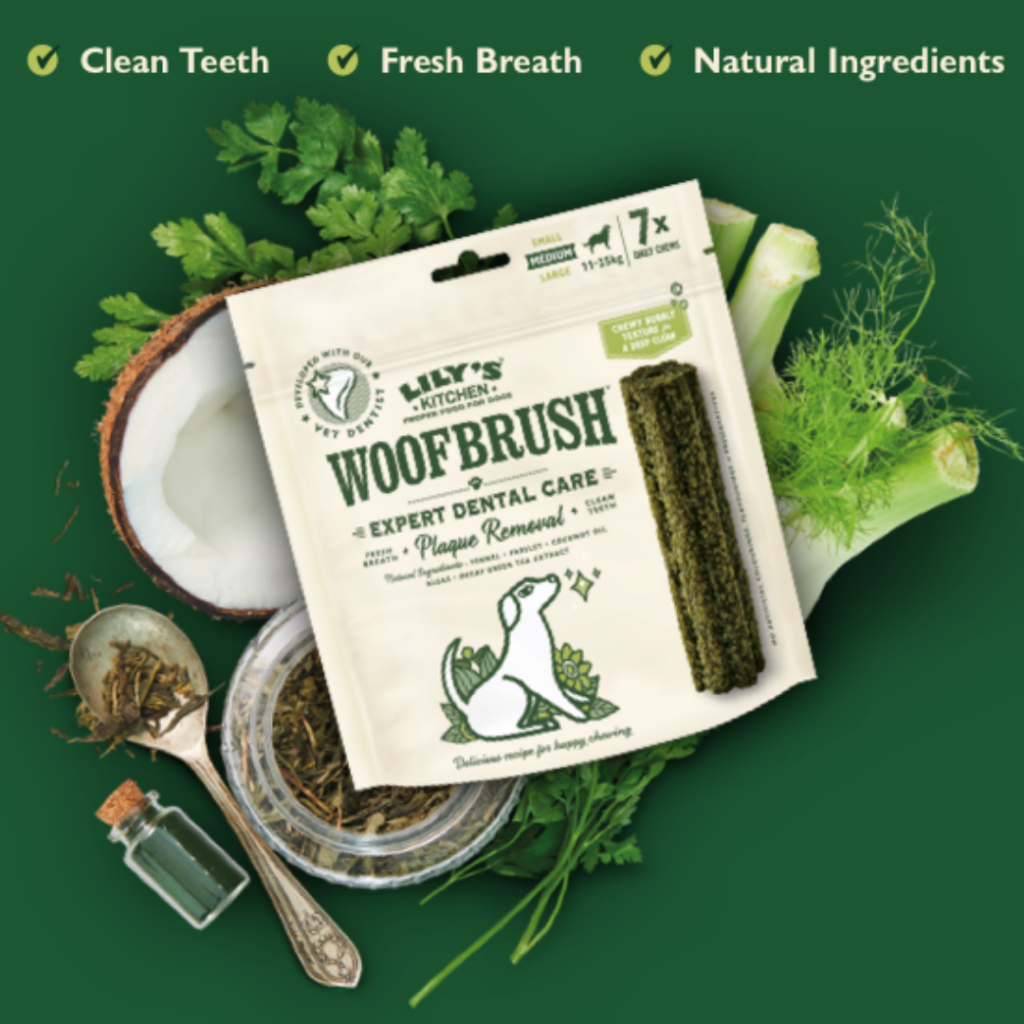 Pedigree® DentaStix® Daily Dental Chews
With a unique X-shape, these dog dental chews have been scientifically proven to help reduce tartar build up by 80% when fed daily. As well as being low in fat, free from artificial colours and flavours and have no added sugar, pooches love the taste of these chews. Developed with the help of vets and pet nutritionists, Pedigree's Dentastix Daily Dental chews are amongst the best dental chews for dogs in the UK. Tasty, healthy, and recommended by vets, what's not to love?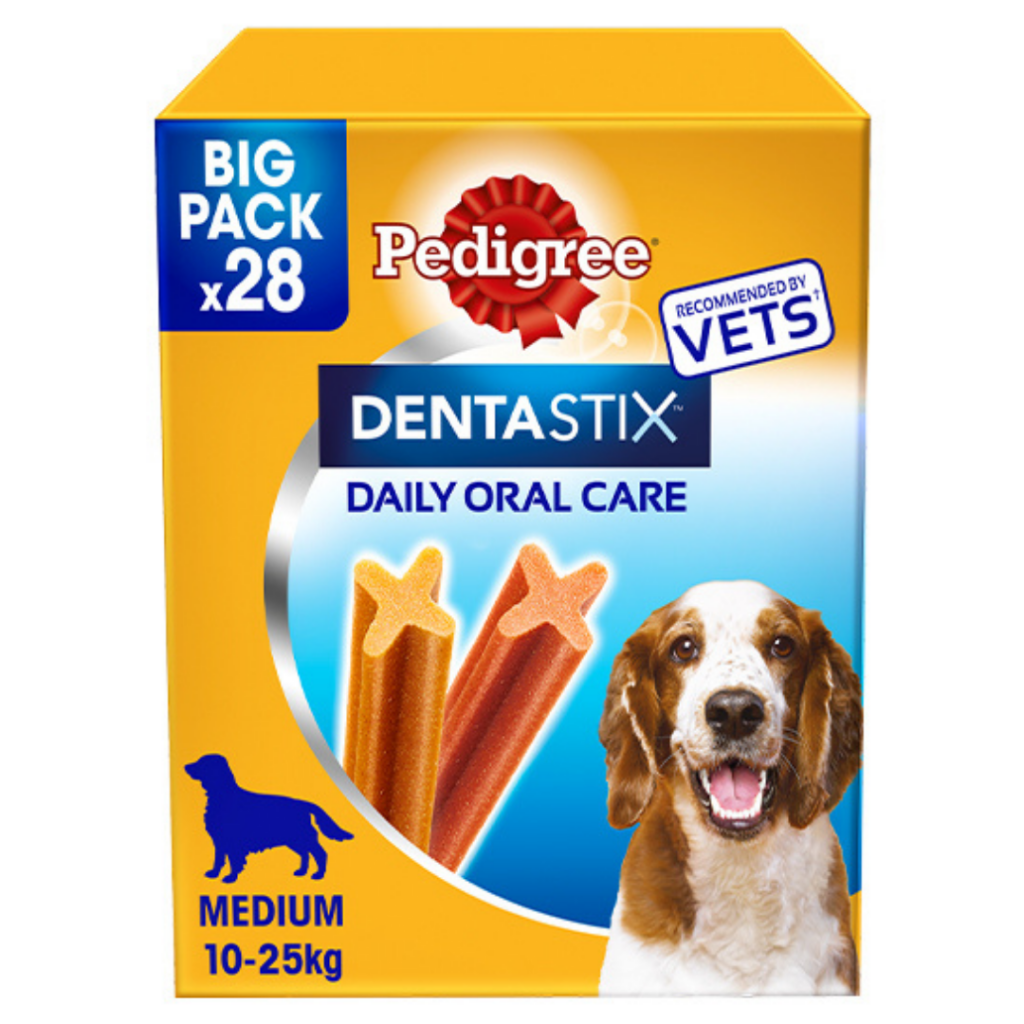 Soopa Dental Sticks
Soopa offer a dog dental chew with a twist! These dental sticks are the perfect healthy dental chew which are solely plant-based and come in a variety of healthy, funky flavours that your pet may never have tasted before! Ticking boxes like hypoallergenic, grain/wheat free, low fat and calorie, Soopa dental sticks ensure the up-keep of your dog's dental health using healthy dental chews that taste great and come in 100% recyclable packaging – what a knockout! Oh, and did we mention they improve doggie breath? No more smelly kisses around here🎉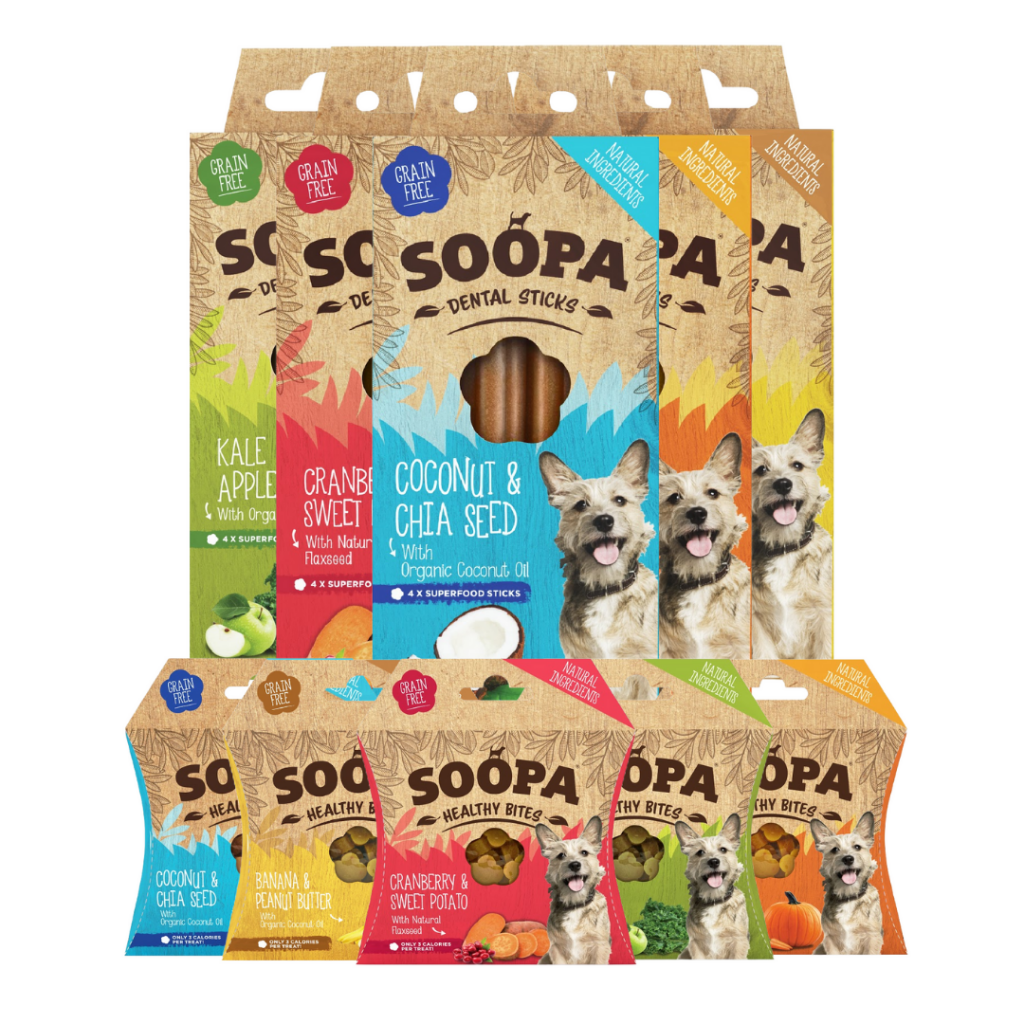 We hope you now feel clued on the best dog dental chews to give to your canine companion. Dog dental chews are a great way to reduce and clean plaque build up but remember, dental chews are not a substitute for teeth brushing. To ensure your pooch's dental health stays in tip top shape, you need to be brushing those gnashers too. Not sure how to brush your dog's teeth? Check out our guide to canine dental care.
If you're interested in purchasing any of these products, head to your local pet shop to see if they stock these amazing brands.