We think you'll agree that reptiles are absolutely fascinating creatures! And, when it comes to reptile anatomy, these animals can have traits ranging from weird and wonderful to out of this world.
Read on to find out some of our all-time favourite reptile facts… 🐍🐢🦎
Snake jaws  
If you're trying to think of an interesting reptile fact, one of the most frequently debated questions is whether or not a snake jaw can unhinge. For centuries we have been baffled by a snake's ability to open their jaws extremely widely, enabling them to ingest prey that is much bigger than the size of the tiny heads. However, you may be surprised to hear that snake jaws don't actually unhinge, detach or dislocate.
In fact, a snake's lower jaw is split at the chin, meaning that the two sides of the bottom jaw aren't directly attached to each other at all. Instead, they are joined by a flexible elastic ligament. When a snake ingests its prey, this ligament is able to stretch, and the snake will slowly "walk" its jaw over its meal.
How do lizards change colour?
Lizards, such as chameleons, change the colour of their skin in a very clever way, using special skin cells called "iridophores". These cells contain nanocrystals that directly influence how light reflects off their skin, which determines what colour they appear to be.
How much light the cell nanocrystals reflect depends on whether a lizard's skin is taut or relaxed, and this is influenced by their mood. So, when a lizard is happy and/or relaxed their skin will also be relaxed, meaning that the nanocrystals in their skin cells become more tightly packed together, reflecting shorter wavelengths of light and causing them to appear blue or green in colour. Conversely, if a lizard becomes agitated, frightened or threatened, their skin will stretch out, causing their nanocrystals to spread apart and reflect longer light wavelengths, making them appear red or yellow – which are warning colours in the natural world.
Why do lizards change colour?
The most likely reason why some lizards have adapted to change colour is because they utilise these different colours for communication and social displays. Because their skin colour is often used to signal and attract attention, many lizards are able to display a wide range of bright and beautiful colours which can include pinks, greens, oranges and blues, as well as a huge variety of ultraviolet colours which are only visible to other lizards and not us humans!
Lizards will also change their skin colour to match their background or habitat as a result of natural selection. For example, a brightly coloured chameleon that doesn't match the colour of their habitat is less likely to survive as it is more likely to be spotted by predators, giving well-camouflaged lizards an automatic advantage.
Tortoise shell anatomy
Another piece of reptile anatomy that never fails to intrigue is the tortoise shell. The shell itself is made up of lots of small bones, covered by plates of keratin (the same substance that hair is made from) called "scutes". "Scutes" continually grow throughout a tortoise's life, forming growth rings. Contrary to popular belief, these rings cannot be counted to determine how old a tortoise is, but they can be used to identify when a tortoise has had a growth spurt.
The tortoise shell is also divided into two halves – the top half is called the "carapace" and the bottom half is called the "plastron". A tortoise's shell acts as their primary defence mechanism, as it is basically an extension of their ribcage, providing a hard shield to protect them from predators.
The tortoise's shell makes up their external skeleton or "exoskeleton", but a tortoise also has internal bones that are known collectively as the "endoskeleton". These bones consist of limb and girdle bones, as well as ribs, vertebrae and skull bones.  
The reptilian heart and brain
As reptiles are so incredibly different to us in many ways, there is often a lot of curiosity surrounding their amazing anatomy, particularly their most important organs including the reptile heart and brain.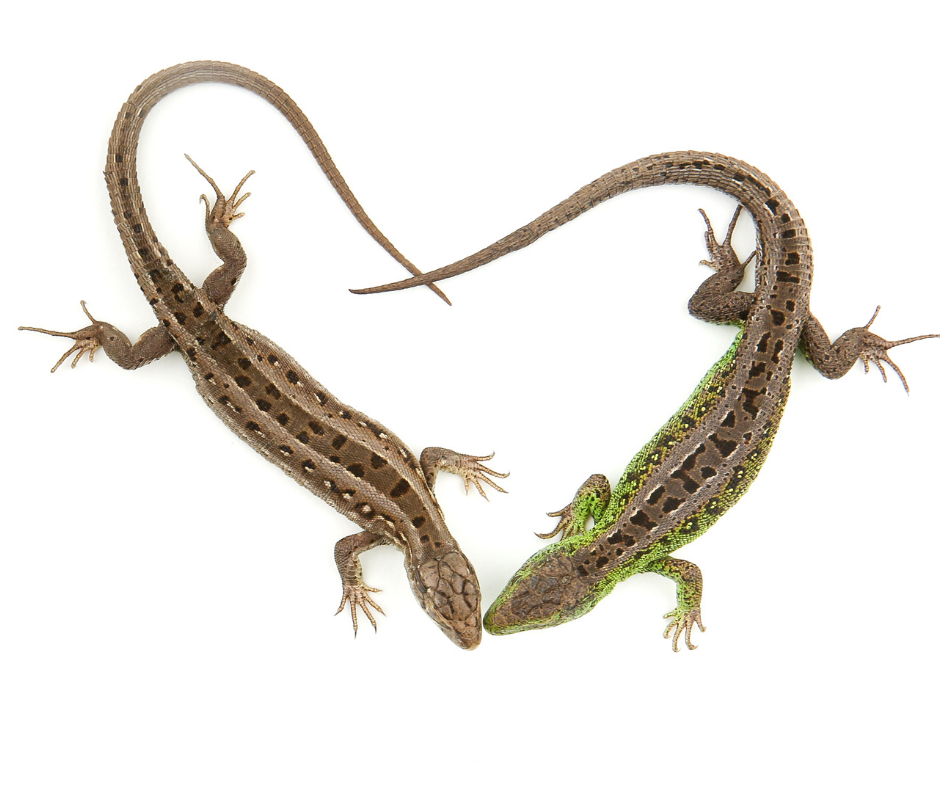 The reptilian heart is generally considered to have three chambers, unlike our human hearts which have four. Heart rates in reptiles are also typically slower than in mammals.
Reptiles are cold blooded animals, meaning that they rely on external heat to keep them warm, rather than being able to produce heat from their own bodies. This means that the flow of blood around their body is essential to regulating their temperature – for example, a basking lizard lying in the sun will need their blood to carry heat around to warm their whole body up, as otherwise only the area of their body in the sunshine would become warm.
In addition to basking, reptiles will also increase their heart rate to heat themselves up and will decrease their heart rate to cool themselves down! And the size of their blood vessels will also change through "vasoconstriction" which is when the blood vessel diameter gets smaller, and "vasodilation" which is when the diameter gets wider.
When it comes to the reptile brain, there are some amazing adaptations out there. Some reptilian brains are adapted to extreme conditions – for instance, some sea turtle brains are adapted to conditions with very low oxygen so they are able to deep dive.
Reptile behaviour is also extremely complex and interesting, with many reptiles being able to navigate long distances; for example, some turtles are able to navigate across the ocean to find their home beach. And many reptiles will also exhibit fascinating social behaviours: crocodiles will guard their eggs in their nest and provide care for their offspring, and some lizards will pair-bond and can form families.
So, that concludes are article on fun reptile facts! If you would like to find out more about these creatures, visit our reptile advice page.
Be sure to stay updated on our Facebook page.