Advice for new pet parents.
So… you're a new pet parent? Congratulations! Owning a puppy can be one of the most enjoyable and exciting things you will ever experience, with endless playing, cuddles, and that new puppy smell! But it's also a lot of responsibility…
This article provides simple answers to the many questions you may have as a brand-new pet parent, so you can spend less time worrying and more time having fun with your fur baby! So… let's get started!
How much should I feed my puppy?
Food amounts vary just as much as puppies. From Great Danes to Chihuahuas, and from Collies to Basset Hounds, different puppies will have VERY different food requirements. And on top of this, the amount of food your pup will need will also depend on the type of food you are feeding, as well as the age of your puppy.
Luckily, most puppy foods come with feeding guidelines for you to follow, and you can ask your vet for further guidance if you're still unsure.
Selecting a puppy food (rather than an adult dog food) is super important because the calorie and protein needs in a pup will be higher than in a fully grown pooch.
It's worth remembering that most pups can't yet regulate their daily food intake- meaning that they will likely over-eat if left to their own devices! This means it's really important to monitor your pup's food intake, avoid weight gain and keep portions controlled.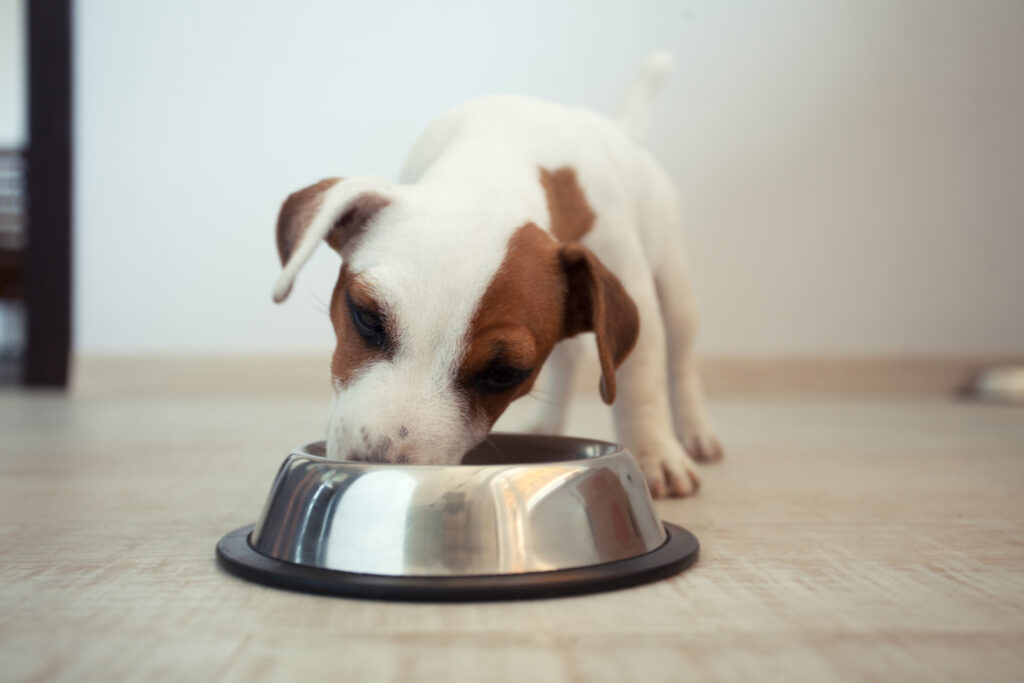 How often to brush puppy teeth?
Brushing your pup's gnashers not only helps to keep them squeaky clean but can also help to keep their whole mouth healthy. It's best to get your fur-baby used to toothbrushing from a young age so that they are familiar with the process as they grow up.
It's important that your pup to feel happy and comfortable when they're having their teeth brushed, and sees toothbrushing as a positive experience. Make sure you introduce teeth brushing to your pup slowly, giving them ample time to get used to the toothbrush itself. Start by putting tasty foods and pastes on your pup's gums and teeth with your fingertips, as this will give them the chance to get used to having their mouth touched. Then, when your pup is happy with this, you can move on to introducing a soft-bristled toothbrush (children's toothbrushes often work well) and use a special dog toothpaste (which can be purchased at most vets and pet shops).
Once your pup has gotten used to toothbrushing, aim to brush their pearly whites daily to keep them in tip-top condition. You can also find out more about looking after your pooch's teeth by checking out our guide to canine dental care.
Puppy health check
So, it's time to get your new bundle of joy checked over by a vet. But why is a vet check so important for a pup? There are lots of important checks that vets do during an examination that can help to rule out any underlying problems. These checks include:
– Checking the eyes and inside the ears
– Listening to the heart and lungs
– Checking a pup's weight
– Checking the skin and coat
– Taking the pup's temperature
You can also ask your vet to scan your pup for a microchip. By law, breeders should have puppies microchipped before they go to their forever homes, so it's important to change your dog's microchip details to you own address to avoid any future confusion.
How much is a vet check-up?
Vet check-up prices will vary depending on if your pup needs a vaccination, or if they just need a general check-up. The price will also change depending on which vets you decide to visit.
If you're unsure which vet practice you're going to take your pup to, it's pretty straightforward to find a local vet practice online by simply typing 'Vet practice near me' into a search engine. This should take you to a list of different vets to choose from, and you can normally find out different health check consultation prices by looking on vet practice's website, or by calling the practice.
All vets working in the UK must be registered with the Royal College of Veterinary Surgeons. You can check if your vet is registered by going to www.RCVS.org.uk, clicking on 'Find a vet', and searching for your vets' name. And you can also use this feature to find a local vet practice by searching using your postcode.
How often should I take my dog to the vet?
Most pups can wait until they are ready for their first vaccination injection to be health checked, however, if you have any concerns at all regarding your puppy, it's always worth calling your vets, who can advise you if they need to be checked over.
In their first year, puppies are normally taken to the vets for their first two vaccination injections, and for neutering (most pups are neutered when they are less than a year old), and after this your pooch will need to visit the vet at least once a year for their annual vaccination. However, many pups will need more regular visits if they become poorly or need to be checked over.
Puppy vaccination schedule
Vaccinations will keep your pup protected from nasty diseases and are a great opportunity to introduce your pup to the vets! Vaccination schedules for puppies can vary depending on the types of vaccine that your vet uses, but pups normally have their first vaccines at 6-8weeks of age and this is then followed by a second vaccination at 10-12weeks.
Regular puppy vaccinations will normally protect your pup against:
Canine parvovirus
Canine distemper
Canine infectious hepatitis
Canine leptospirosis
There are also additional vaccines that protect against other diseases. These vaccines include:
A rabies vaccine, which pups generally only have if they are traveling abroad
A kennel cough vaccine that can either be injected or squirted up your pet's nose. Some owners choose to keep their pooch up to date with their kennel cough vaccine at all times, whilst others choose to give the vaccine only when their dog is going into kennels (kennels will normally require your pup to be up to date with this vaccine). If you have any questions on how often to vaccinate your dog for kennel cough, it's best to speak to your vet.
How long after the second puppy vaccination can they go out?
Pups must be kept away from public areas, or anywhere that an unvaccinated dog might have been, until they are fully protected with their vaccines. This is normally 2 weeks after their second vaccination, but it's always best to check this with your vet.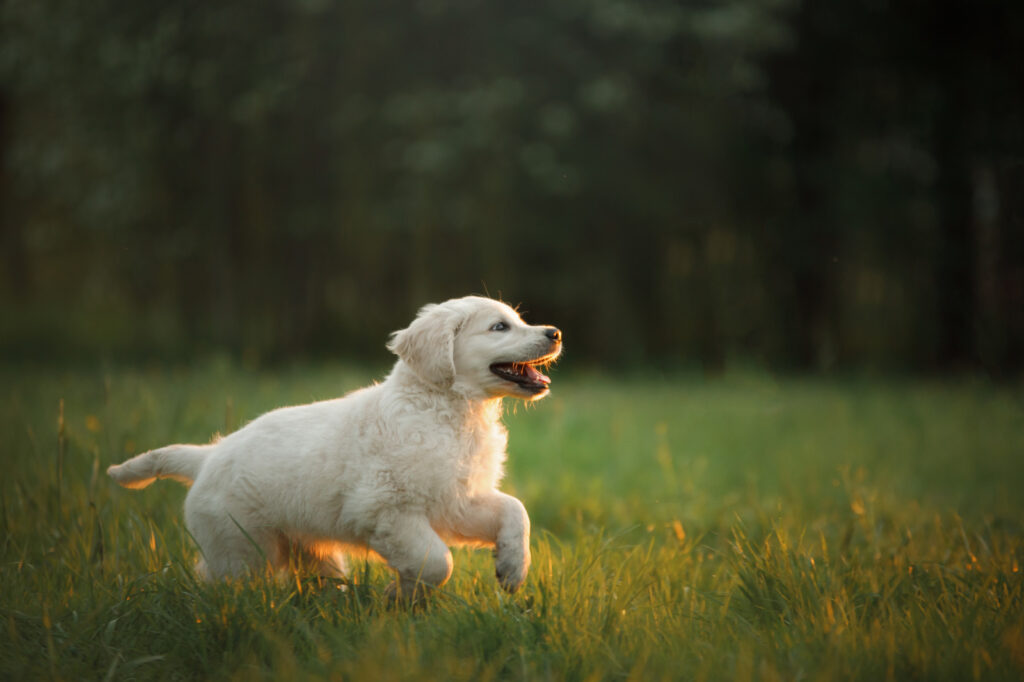 Should I neuter my dog?
There are lots of pros and cons to neutering your pet, and your vet will be able to discuss these with you in order to help you make a well-informed decision.
When should my puppy be neutered?
Most vets advise to neuter pups when they are around 6 months old. However, this age can vary depending on your pup's overall health; whether or not they have had their first season (if they are female) and also whether your pup is a large breed or not. For this reason, it's always best to speak to your vet who can advise you on when it's best to book in for neutering.
Want more puppy advice? Check out our checklist for new puppy owners.